EXCLUSIVE! Hanging Out with Insiang
Thursday, September 20, 2007

Tanghalang Pilipino
, in cooperation with
Bright Eyed Boys Events&Ideas
, Inc., brings back the stage production that bagged 4 major Aliw awards in 2003 - Best Stage Actor Ricky Davao, Best Stage Actress Malu de Guzman, Best Director Chris Millado and Best Non-Musical Production.
INSIANG
also earned nominations for Best Actress Sheenly Vee Gener and Best Supporting Actress Mae Paner. INSIANG is the story of a young innocent girl who transforms into a malevolent and scheming character who shocks the community with her revenge. Lino Brocka's film version of the same title garnered major awards at the Cannes Film Festival. Mario O'Hara's adaptation of his own screenplay, under the direction of Chris Millado, was dubbed as the
"theater event of the season"
.
And now for a
CokskiBlue Exclusive
! In collaboration with one of the hippest and most popular bloggers today -
AJ Matela
of
BaklaAko.com
, we got to sit and hang out with
Insiang
's amazing cast! Recorded live from this country's "first ever" Quad Media Conference at the Cultural Center of the Philippines and together with other famous bloggers,
Gibbs Cadiz
,
McVie
, Karla Maquiling of
Pinoy Centric
, and Rick of
Project Manila
, we got to witness the unveiling of THE "theater event this season" (There's a more detailed account of the event on
AJ's post
). So watch, relax and enjoy this 4-part special vodcast:
PART 1:
The cast of Tanghalang Pilipino's Insiang being introduced to bloggers and other media/press people.


PART 2:
Getting comfy and talking with the lead star,
Insiang
herself - the beautiful
Sheenly Vee Gener
and one of her co-stars,
Roeder Camanag
on their characters in this theater masterpiece. Watch out for interesting revelations!


More of the cast and Insiang's playwright -
MR. MARIO O'HARA HIMSELF
! The Last Two Parts at
AJ MATELA'S BLOG
!
Labels: announcement, events, exclusive, friends, society, theater, video podcast
CokskiBlue
11:34 PM
12 Comment(s)
---
Announcement: A WEEWILLDOODLE Event!
Monday, September 17, 2007
Fresh from their recent doodling stints at
Powerplant Mall
and
Embassy
, the
WeeWillDoodle
group is again taking their doodling to a whole new level. This time it's at
Fully Booked
, where their drawings will be exhibited on
Moleskine
Pocket Japanese
books
, those oh-so-lovely accordion-type notebooks.
The exhibit opens on
September 21, Friday, 7pm
at the atrium of
Fully Booked
in
Bonifacio High Street, Bonifacio Global City
.
The WeeWillDoodle group will be drawing on T-shirts too (
doodleyershirt
), so if you want a piece of their work, don't forget to bring your own shirt!
Fifty goodie bags will also be given out to some lucky folks.
This exhibit was put together by
Fully Booked
,
PinoyCentric
, and
Project Manila
.
-------------------------
Please visit
ProjectManila.com
to
register for doodleyershirt
(read 3rd paragraph). Don't forget to include your name, email and URL. (Limited slots only).
Labels: announcement, events
CokskiBlue
2:29 PM
0 Comment(s)
---
Not a Vlog: Blog Gets Ad Clicks Through Friendster
Saturday, September 15, 2007
It seems like people are getting more and more "creative" (or sneaky) in getting visitors to click on their ads. It could be as blatant as what
Karlo
posted
.
Or
. It could be as subtle as this:
A Friendster message I got:


From:

felony



Date:

Monday, 10 September, 2007 9:47 AM



Subject:

elow po!

Message:

elow po!

i saw your profile,just looking around

share ko lang po yung mga blessings sa akin ng program na kumita ako ng pera,

kahit pa po estudyante pwede kumita ng pera ng hindi umaalis ng bahay.ang saya nga eh!

student pa lang po ako and i tried my best to earn money,sa computer shop ko nga lang ginagawa yung program nila eh,its so simple!,nung una nga po akala ko hindi totoo,nung mga ilang weeks na nakita ko na yung mga earnings ko!after 1 month may cheque na dumating para sa akin!,nakakatulong na nga ako sa mga parents ko eh!ang saya nga eh!hindi po ito "scam" ksi na feature na yung mga program nila sa mel and joey gma 7

panoorin mo na lang sa site yung video. Check mo muna para makita mo. Pag gusto muna mag register

mamili ka lang ng program nila nasa gitna yun sa

"Sponsored links"

http://tinyurl.com/24xvo9

yun lang po info ko :)

thanks and good luck po:)
I assume she (or he) wanted everyone to see this since she wanted to "share her blessings" which made her randomly send people this message.
And oh, I guess her name was already a
huge
warning. Brilliant.
Oh well. I wonder what
Google
thinks of this.
Labels: blogging, not a vlog
CokskiBlue
2:06 AM
15 Comment(s)
---
SEASON FINALE! Episode 21: Ulap-paap
Saturday, September 8, 2007

Ever had the feeling of being so lost?
Ever found yourself wandering aimlessly with nowhere to go?
I was stuck - trapped inside the pits of confusion and self-doubt. Retarded. Thoughts of negativity and depression ruled my mind as every opportunity passed before my eyes - untouched. I was shouting inside. Nobody heard me. Or maybe I did not want to be heard.
It was difficult - finding that voice. And finding someone to share it with. But as days passed, I saw that what paths I might've chosen, what mistakes I might've made - I learned.
And now, I may still be wandering, but not lost as before. Not only did I find someone, but I discovered an audience.
I now have my voice. I'm stepping out. I'm not stuck anymore.
About the Video:
I shot part of this video 2 years ago at the Quezon City Circle, helping out some Mass Communication students. Although I did not direct and write this short, it's still pretty special to me for it is the
FIRST
film I edited (in
Windows Movie Maker
). The moment I laid music on this piece, I knew I was made to do this. I saw things differently - how silly or simple or corny stuff maybe. So watch out for the obvious glitches in editing; plot holes are not my fault. Haha.
Sometimes, we don't need to speak to be heard. I may not say this that much but thank you very much for hearing Coy out for the past 5 months.
And now it's time to take an indefinite leave.
That's a wrap!


Photo by:
Chris Lagman

Music by:
Bamboo
Labels: coy, season 1, senti, short film
CokskiBlue
5:37 AM
21 Comment(s)
---
UPDATED! Not A Vlog: The Thank You Post
Wednesday, September 5, 2007
Although I'm awfully down these days because I
practically went blind
broke my eye glasses in half just in time for 2 exams and a major thesis presentation AND
I've been turning into this solitary creature/hermit
I don't have a phone for five, straight days now, I know I still got a lot of things to be thankful for since I started vlogging about 5 months ago. I'm not going to bore you with a very long post; I'm just looking back at all the good stuff I've had before I end this season's run of
CokskiBlue
tonight:
UPDATE!
1. Winning FREE DOMAIN AND HOSTING at PinoyBlogosphere.com's BratyFly B-Day Post! I just had to post a comment on what I feel about PinoyBlogosphere.com and added some suggestions for the site and I got the prize! JM Tuazon also won a surprise prize from the birthday girl herself.

Congratulations to CokskiBlue for the comment number 23, you'll get a domain, and I can also host your domain but for a wordpress installation only. I like the Video Blog idea. Hope you could give me tips so I can start one as well.
- BratyFly

Thank you very much BratyFly! This gift just came on the best time possible. You really made my day.
Now, the first name I thought of was CokskiBlue.Net (now I'm more leaning towards .com) but I'm worried about name-recall and people always misspelling my vlog's name to COKSIblue. Should I change it to HiGuysThisIsCoy.com? CoyCaballes.com? Any suggestions? Help me out. Please.
2. Winning Third Place at the
Top Ten Emerging Influential Blogs of 2007
3. My Malu Fernandez vlog, a
Wika 2007
entry, opening the first segment of
Media in Focus
on the
ABS-CBN News Channel
(
ANC
) last August 30, 2007. (Lookie! I start at 6:45.)
4. Winning a Reporter Moleskine Notebook on
Pinoy Centric's PETA Party of 10
for being one of the three best posts about the theater experience. The prize is now being shipped from Chicago. Yey!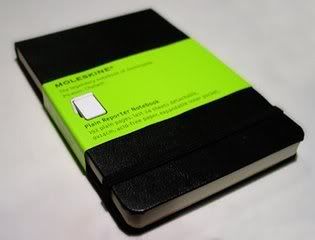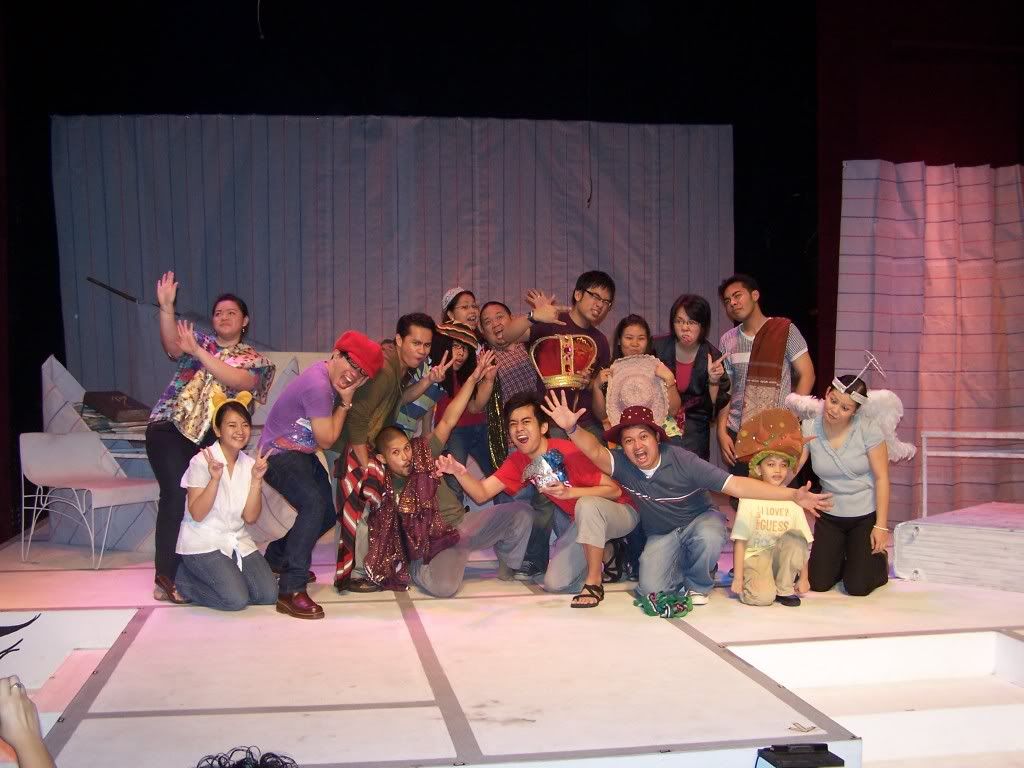 5. Being a runner-up to
HAPPYSLIP
at the
Pinoy Evil Blog Awards
by
Paolo Mendoza
in the
Coolest Pinoy Video Blogger
category; To be nominated with her is already an honor. And oh, speaking of HappySlip, she mentioned my vlog's name, or was it
"COKSIblue"
, about 10 TIMES on one of her live chats! And she knows my videos! Thanks
Ron
, for making her say all that stuff. Hehe.
6. Being able to join the

DigitalFilipino.com Club

. Thank you

Ma'am Janette Toral

! This is indeed a wonderful prize.

7.

This slot is reserved for whoever has the heart to sponsor a domain and hosting for me, which would make

CokskiBlue.Net

a reality. Haha! No, really. Kung gusto nyo talaga, wala akong magagawa.

Just e-mail me and maybe we can arrange a special video for you

. Hehe.

Slot taken!

Haha.

Of course, thank you for all the new experiences, online and offline --

excellent plays

,

blogger events

,

contests

,

writing projects

,

educational tours

, etc. that many bloggers have shared with me. I'm very grateful for the opportunity and of course, the

friendship

.

Uh, did it just sound like a goodbye speech? Haha. Nah. Looking forward to more upcoming events and oh, free goodies!

Hope to see you guys for the last episode

tonight

. Thanks and goodbye for now.
Labels: blogging, coy, not a vlog, season 1, senti
CokskiBlue
9:57 PM
128 Comment(s)
---